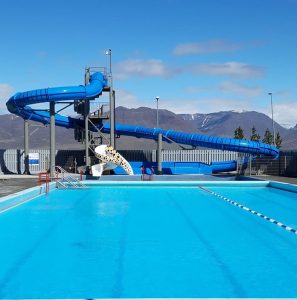 Going to a swimming pool is a traditional Icelandic way for weary travelers to relax. During the summer season, the Skagafjörður region offers a total of several geothermal swimming pools. The pools are located at Varmahlíð, Sauðárkrókur, Hofsós, and Sólgarðar. All places offer the opportunity of sitting in a traditional hot tub at the end of a pleasant day.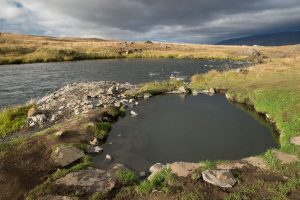 In the area, there are also a few natural hot springs. Closes to the hotel are Fosslaug, a rock tub that was built near Reykjarfoss waterfall around 5 km drive from Varmahlíð. This natural pool is around 40°C but no there are no changing facilities so make sure to change into your swimsuit before heading there. Make sure to protect nature and don 't leave waste behind.
For instructions, to find Fosslaug, please contact the lobby (it is a little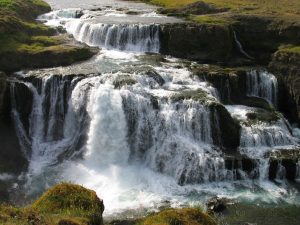 tricky!).
Another natural hot spring is Grettislaug, located a little further than Sauðárkrókur (43 km from the hotel). This pool was named after the story hero Grettir, rocks have been piled in recent years to form tubs at the seashore where Grettir is thought to have bathed after his feat of swimming there from Drangey.