Local food
Skagafjörður Food Chest
Hotel Varmahlíð and the local programme "Skagafjörður Food Chest" invite everyone to a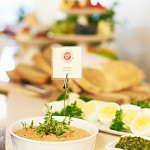 veritable banquet prepared using the best ingredients found in our enterprising, food-producing region. Participants in the Food Chest program use primarily local ingredients in their cooking. These are either processed or produced in the Skagafjörður region, and the dishes are served in keeping with local customs.
The "Skagafjörður Local Food" programme is a joint project of Hólar University College along with regional food producers, restaurants and tourist concerns.
European Destination of Excellence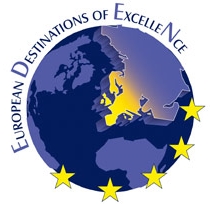 In 2015, "Skagafjörður Food Chest" was awarded the EDEN prize in the Tourism and Local Gastronomy category. The EDEN programme, that stands for European Destinations of Excellence, was launched in 2006 in order to promote sustainable tourism development campaigns across the European Union. Last year, the jury gave the special distinction to Skagafjordur region for its collective effort to promote local gastronomy by offering sustainable and quality culinary products to visitors.
Hotel Varmahlíð goes Local
Hotel Varmahlíð is delighted to be part of the programme to make you discover Skagafjörður's best flavours in a welcoming atmosphere!
Our restaurant menu specifically identifies any dishes made from Skagafjörður ingredients. A few tasty examples include fresh mozzarella cheese from the KS dairy cooperative, lightly salted cod heads from FISK in Sauðárkrókur, and juicy horse loins or delicious rhubarb cobbler made from local farm products.
When requested by groups, Hotel Varmahlíð is happy to arrange Skagafjörður connoisseur banquets, based on local food.